Some of Our Recent Projects
Exterior Rendering
Two projects in Crawley RH10 and RH11 involving exterior sand and cement rendering and finishing with Sandtex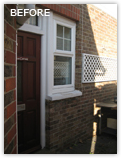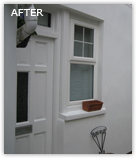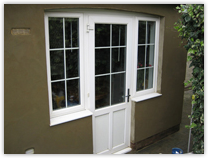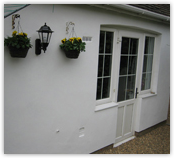 Interior Plastering and modification of layout
An example of a plasterboarded and skimmed loft room in Faygate RH12 and a before and after shot of the creation of an interior arched doorway, flexible UPVC beading and a plastered finished in Horsham RH12.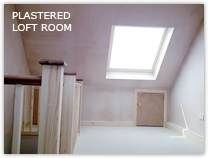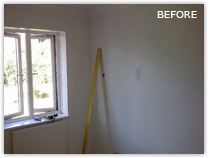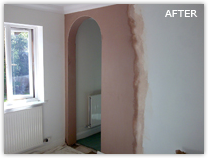 Fireplace conversion
A project undertaken in Crawley to remove an original 1960s fireplace. The second shot shows the fireplace removed ready for heat resistant render and the final photo the finished plastered fireplace ready for a modern log burner.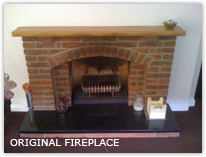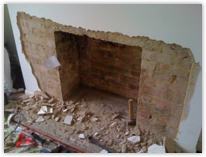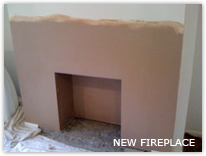 Interior block work and plastering
A lightweight interior block wall built for a customer in Reigate mid-construction and the same wall with a floating coat and plastered. The final photo shows a new build 'Dot and Dab' with a plastered finish in Redhill.